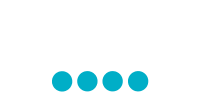 Coupon Code
For some products and services, a [Coupon Code] may be applicable. A [Coupon Code] is an alphanumerical identifier that grants you a discount on one of our products or services. [Coupon Codes] are not listed on our site. They are usually listed on our partner sites or posted in newsletters to our clients. For example, Adult Friendly Hosting clients get a 15% discount on the purchase of an initial license of Password Sentry (PS) - the PS [Coupon Code] is posted in the Adult Friendly Hosting Client Resource Area.

SPECIAL OFFER COUPON CODE: If you are using one of Password Sentry (PS) competitor's applications, you can purchase PS for only $84.96 - that's a 15% discount! Just one more reason to switch to Password Sentry to protect your paysite from password trading. To take advantage of this great offer, you must contact us in advance - so we can verify that you are using one of our competitor applications, and then assign you a [Special Offer Coupon Code].


Purchase Error
One or more errors detected. Please correct the errors, and try again.

Scroll
Summer of Madness Sale! Get Password Sentry for 50% off!

Enter the Coupon Code:
SU-CP-15
Applies to single and multiple licenses. This sale continues until 250 licenses purchased with coupon. After that, no more madness. Get your license today before the coupon expires!